So, let's take a look at why mangos are such a smart and healthy choice for your diet.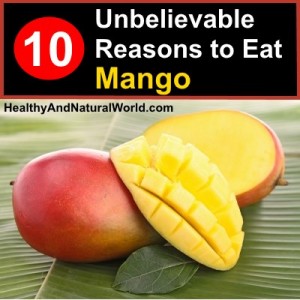 1. It Helps Fight Cancer
Many foods are believed to have anti-cancer properties, but rigorous research is needed to support these claims. Texas A&M AgriLife Research is a big research facility that studies the impact of food on health, looks at the biological underpinnings of cancer, and develops new cancer treatments. Mango was one of their recent research projects. Doctor Talcott, a nutrition scientist at AgriLife Research, led a study that showed that mango's polyphenols (antioxidant-like plant chemicals) could have cancer-fighting properties.  Adding mango to your diet can be particularly beneficial for breast andcolon cancer prevention and further studies are in progress.
Asset Afrika Institute (www.assetsafrica.org), a premier development training brand in Africa, is pleased to announce the following FREE ONLINE COURSE in PROPOSAL WRITING AND FUND RAISING. Arising from participants' request, the course will now run up to 30th March 2014.Registration will be closed on 30th January 2015 at 4:00PM, Eastern African Time.
Introduction
Your organization can achieve its mission. You can easily access (more) donor funds. In 2015, donors will commit billions of dollars to fund myriads of programmes in the world. Organizations improve their chances of tapping into donor funds when have RIGHT proposal writing and fund raising skills among their staff. Every year, AAI dedicates a free training in key thematic area to empower NGOs, corporate and individual researchers to enable them increase their core competencies.
Read more: PROPOSAL WRITING AND FUND RAISING CERTIFICATE LEVEL COURSE
W/Q:Cabdi Casiis Maxamuud Yuusuf (Zaciimka)
HAMBALYO HANKA IYO HILAADKA BAHDA HIIL-QALIN:
Ugu horayn waxa aan bariidinayaa oo aan bogaadinayaa bahda HIIL-QALIN ku fikirka kulminta dadka wadaaga himilada qalinka iyo tawaada.
Hanka iyo hilaadka dhalinteena maanta dhinacyada Mawaahibta,masgax furnaant,hal-abuurnimada,kartidda,wax qabadka iyo fir-fir coonida walli maalin kaliya maan saluugin.sababta oo ah, waxa aan garwaaqsanahay oo aan dareemayaa marka aad waraysato ee aad la fadhiisato,ama aad ka qayb gasho barnaamuj yada ay leeyihiin,kuwaas oo leh aragti hal-abuurnimo sida mid faneed,mid siyaaadeed ,mid maamul,mid dhaqaale,mid qoraal,mid sharci,iyo qaar farsamo oo kala duwan.
REPORT WRITING
SUMMARY OF THIS PAGE
Report writing is an essential skill for professionals. A report aims to inform, as clearly and succinctly as possible. Below we give some general guidelines, but you should check with your lecturer for more detail on what is expected.
https://www.youtube.com/watch?v=kmfAyzy-rKI 
Published on Aug 28, 2014
Career Advice for Job Seeker from Human Resource Development
How Men 40-Plus Can Beat the Barriers to Getting Hired
By Margot Carmichael Lester, Monster Contributing Writer
Many people are having a harder time landing a job in this difficult economy. But some men over 40 are finding it even harder, since many employers believe seasoned workers will cost more and know less about technology -- and those are just two of the misperceptions. Here are some common concerns for potential employers and tips for how you can meet them head-on.